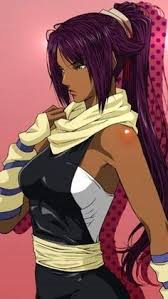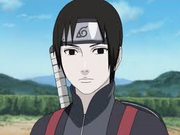 Background
Edit
The Stealth Division were formed during the 2nd Summit of the Five Worlds and Yoruichi was brought as a to candidate be nominated for the position. Given her credentials as former Stealth Force Commander and earning the title as "Flash Master" which notes the level of her speed. The current Stealth Force commander, Soifon who was Yoruichi former pupil decided not to attend the meeting, as she preferred to be under Yoruichi leadership. When Yoruichi introduced herself and her credentials to the leaders of the other worlds, she went unopposed, as no one could match her for the role as commander of the Stealth Division so she was voted unanimously.
Battle in the Dark Arc : Lose(Chapter 26-27)Edit
Soifon & Subdivision vs. Erik & Asuma Sarotobi: Win (Chapter 25-26)
Kankuro & Subdivision vs. Monet: Win(Chapter 25)
Kankuro & Subdivision vs. Driscoll Berci: Win (Chapter 26)
Soifon vs. Orochimaru: Lose : (Chapter 26)
List of soldiers
Ad blocker interference detected!
Wikia is a free-to-use site that makes money from advertising. We have a modified experience for viewers using ad blockers

Wikia is not accessible if you've made further modifications. Remove the custom ad blocker rule(s) and the page will load as expected.